Morning: We visit a number of historic buildings including The St. Marys Opera House. It is significant for its association with the development of social life in St. Marys during the late-19th and early-20th century. Its origins date back to the late 1870s when the St. Marys chapter of the Independent Order of Oddfellows purchased land on Water Street for the construction of a new meeting place. Seventeen months and $22,000 later, the building was opened with three commercial units on the ground floor, a concert hall on the second floor, and a meeting room on the top floor.
Lunch: The famous Swimming Quarry is Canada's largest outdoor freshwater swimming pool! It started out as a limestone quarry. Between 1930 and 1935, the quarry filled with water and was used as a popular swimming spot by the locals. In 1945, the town bought it and the adjoining Thames Quarry along with 50 acres of surrounding land for $2,200.
Afternoon: This 2 km flat surface walk showcases part of the Grand Trunk Railway, over the Sarnia bridge to the Junction Station. From the mid to late 19th century, the British-owned Grand Trunk Railway (GTR) dominated the provinces of Ontario and Quebec. The GTR arrived in the mid 1850s with the opening of a much-needed line between Montreal and Toronto. By 1859, it stretched as far west as Sarnia, and as far east as Portland, Maine in the US.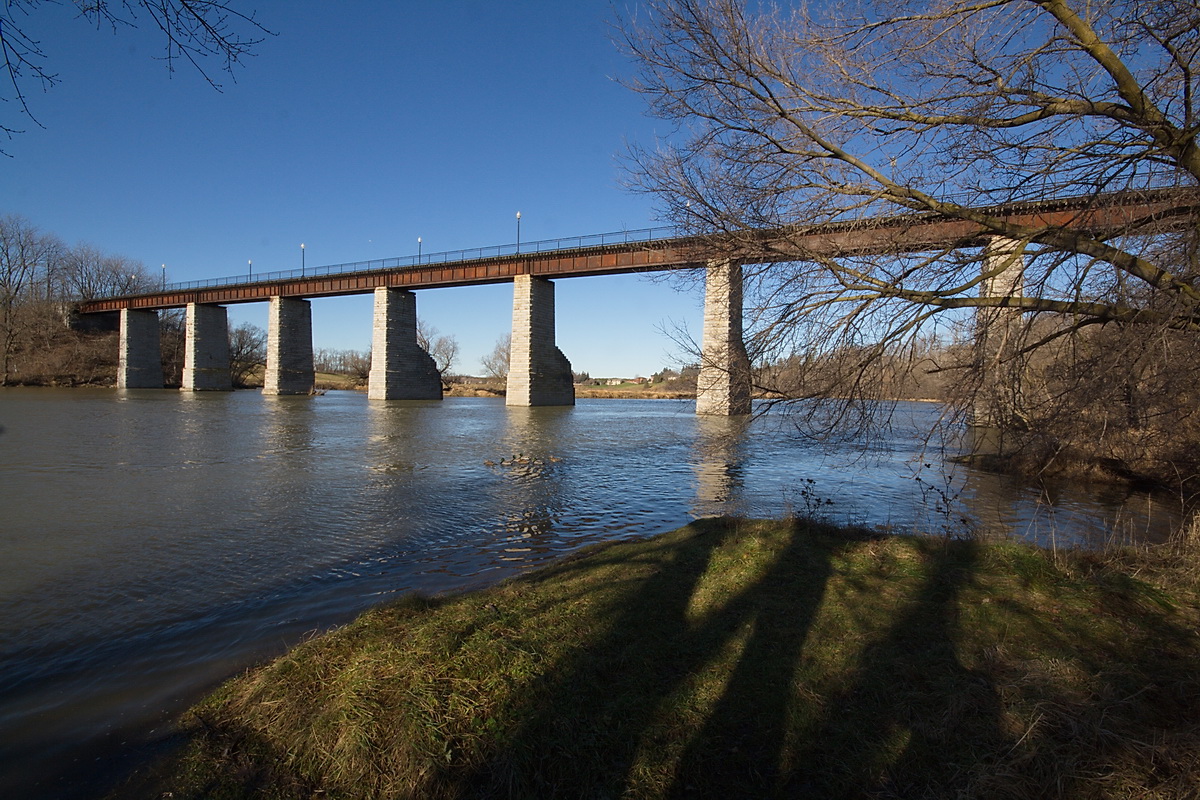 The former Grand Trunk Railway (GTR) station at St. Mary's Junction expresses the design of the initial GTR stations. It was built in 1858, and its mid 19th century Georgian form, stone walls and distinctive roof brackets still distinguish it from its surroundings today. This single storey station stands isolated in a field beside the track at the early railroad junction north of the town of St. Mary's.